Anouk Vogel - Behind the designer...
Born in Geneva, Switzerland, Anouk Vogel studied landscape architecture at the Metropolitan University of Manchester. She has been living in the USA, Switzerland, England, Germany and the Netherlands, and has worked for West 8, Bureau B+B, and Petra Blaisse. In 2007, she founded her own practice for landscape architecture and design in Amsterdam. Teaching and lecturing experiences include among others the Amsterdam Academy of Architecture and the Eindhoven Design Academy. Next to her projects, she is regularly invited to give lectures and write articles on an international level.
The concept for Anouk's garden is about peace and struggle being antagonistic and symbiotic. Peace demands perseverance and patience. Peace is fragile and requires constant nurturing. These aspects of peace are embodied in this garden. This is an all white garden with flower heads, stalks and leaves made out of white paper. White is internationally associated with peace: the white ribbon, the white rose, the white dove, the white poppy, and the white flag are all examples of this symbolism. The absence of colour intends not only to convey a peaceful message, but also leaves room for the viewer's imagination and calls for personal interpretations. This is an abstract garden.
Profile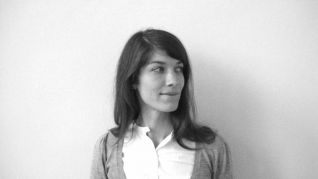 Name: Anouk Vogel
Website: www.anoukvogel.nl
Awards
2002 winner, Polychromes, temporary garden, Cernier, CH
2004 3rd prize, Bulb It Up, re-use of old bulb sheds, Lisse, NL
2004 1st prize, Amaze, playgrounds for daycares, Tromsø, N
2004 honorable mention, Earth House, Leiden, NL
2005 1st prize, Horeca Botanica, new identity for the Oostzeedijk, Rotterdam, NL
2006 winner, The Ornithologist's House, Noorderplassen West, NL
2006 winner, Mirror House, Noorderplassen West, NL
2007 3rd prize, Three Shades, artist residences, Beijing, CN
2007 shortlist, The Hadspen Parabola, re-design of former kitchen garden, Hadspen, UK
2008 1st prize, Célestine, chapel, Dordrecht, NL
2008 1st prize, Mazeikiai's Fountain, LT